Layout of the Base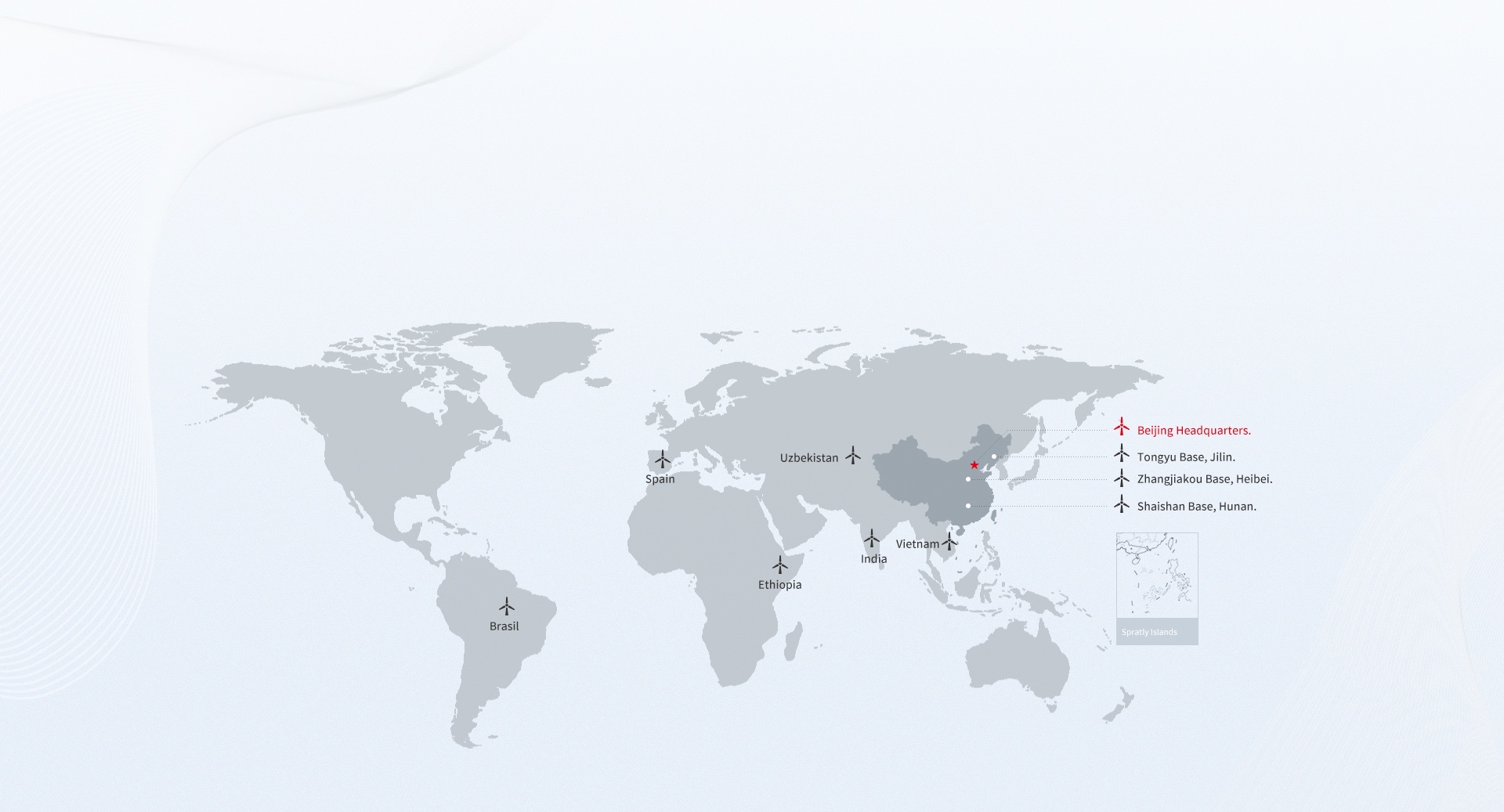 Jilin, Tongyu
Jilin, Tongyu
Established in 2009, this base is located in Tongyu County, Baicheng City, Jilin Province, covering an area of about 500 mu. It will produce whole wind turbines, blades and towers, and become an intelligent manufacturing center for wind power equipment covering the whole northeast, East and North China. It is committed to building Tongyu into a large scale wind power industrialization base.

Zhangjiakou, Hebei
Zhangjiakou, Hebei
Established in 2009, this bse is located in Zhangjiakou City, Hebei Province, covering an area of 500 mu. On April 13, 2018, Sany 71 m blade featuring the longest onshore 3.X MW low wind speed blade in the world at that time, went offline in the base.

Shaoshan, Hunan
Shaoshan, Hunan
Incorporated in 2019, this base is located in Hunan Shaoshan high tech Zone, covering an area of 120 mu. On November 25, 2020, the 1000th wind turbine blade of the base was officially offline.
Production Capacity
18

Production line

500+

R & D staff

3000

Annual production capacity

63.5 - 99m

Blade length

3.X MW - 6.X MW

Platform
Product Features
With shape and structure integrated coupling design, blades are closely integrated with the whole machine to achieve optimal matching.

The total weight of the blade and the whole machine is designed to be the lightest by dimensional design of small pitch cercle blade root and integrated iteration of blade interface and the whole machinery.
Complete inspection and testing system for raw materials, components and full-size blades ensures safety and reliability.

Family development platform and its strong expansibility enable product customization and rapid design.

Reliable and lightweight product design is achieved by international design and devel opment team and partners.