Under the background of the new round of technological revolution and industrial transformation, intelligent manufacturing characterized by automation, digitization, networking, and intelligence has become a future development trend. Combining its own development strategy and business needs, Sany Renewable Energy has actively implemented digital transformation and upgrading, introduced advanced concepts such as artificial intelligence, Internet of Things, cloud data, cloud computing, and comprehensively applied a new generation of intelligent manufacturing technology to create an intelligent manufacturing "Becaon Factory" integrating digitization, automation, integration, lean and visualization in Sany Renewable Energy Bei- jing Nankou Intelligent Manufacturing Base.
Smart Factory
The first domestic pulse & flexible assembly line for wind power is built in the intelligent manufacturing base, equipped with advanced automation equipment such as industrial robots, the "IT+OT" industrial Internet model is adopted, and the construction of an integrated platform for production, sales and inventory centered on manufacturing operations management (MOM) is completed. It realized online management of marketing, materials, and quality, established a full-cycle digital management and control model from planned orders to product delivery, and improved corporate data sharing and lean management capabilities.
On the basis of automated production lines and digital management, Sany Renewable Energy can complete the construction of a big data operation platform through in-depth system integration, data mining and data analysis, and build a "smart brain" to realize the refined display and early warning analysis of various index data such as production, marketing, service, etc., and have the intelligent decision-making ability based on industrial big data, which comprehensively enhances the productivity and competitiveness of enterprise.
The intelligent manufacturing base can produce wind turbines including 2.X MW, 3.XMW, 4.X MW, 5.X MW, 6.X MW and other wind turbines with high rated power capacity. Benefiting from the pulse flexible assembly line, it created the miracle of "800 wind turbines in 100 days" for a single production line, and the 100% product delivery goal was completed under the background of industry rush installation.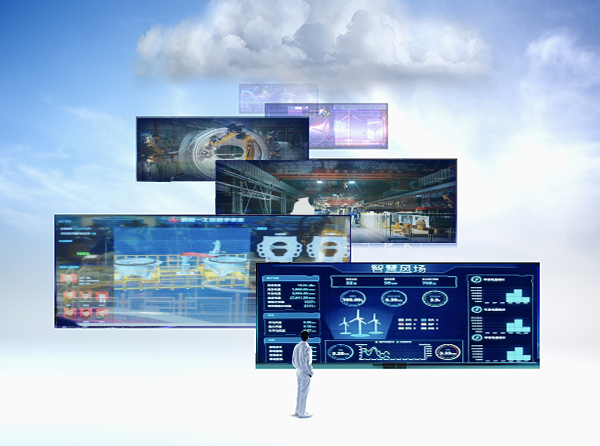 Smart supply chain
Guarantee of High-quality supply chain is an important premise for intelligent manufacturing
Sany Renewable Energy focuses on building a smart supply chain control system to provide a guarantee for building a high-quality supply chain.
Sany Renewale Energy's "digitalization" of GSP can realize the entire process of business online and data exchange from "plan-contract-order" to "logistics-delivery-settlement";

The intelligent supply chain control tower connects various platforms and participants in the supply chain ecology to achieve end-to-end real-time visibility;
Part of the supplier display:
At present, the important components of Sany Renewale Energy's products are selected from the industry's "first echelon" high-quality brands. Sany Renewale Energy is an important partner of international first-class suppliers such as SKF, Schaeffler, Vaillant Group, ZF, etc., and at the same time integrates the best domestic supply chain resources to create high-quality wind power products.
Develop a 5-dimensional digital evaluation model, continue to empower partners, and work together to create high-quality wind power products, and ultimately achieve mutual benefit and win-win results for global value partners.